[ad_1]

Garland, Texas – Family members of Cesar Moreno-Pompa have sent an emotional message to the 30-year-old's killers during the attack, which Garland police are calling road rage.
"Look at this picture, because this is what you took away from us," said Jael Rios, Moreno-Pompa's cousin. "I would ask you to ask God for forgiveness. I would ask you to ask God for the strength to forgive yourself and the strength to turn yourself around."
Garland police said Moreno-Pompa was killed in the southbound lanes of 635 between Centerville Road and LaPrada Drive on Sunday, Oct. 23, just before 6:30 p.m.
Related: Driver killed in shooting on LBJ Freeway in Garland
They said the suspect was in a dark-colored, medium-sized SUV.
Moments before the shooting, Moreno-Pompa's passenger sang a song and recorded a mirrored video on his cell phone.
That video showed a dark-colored midsize SUV coming up to Moreno-Pompa's side of the vehicle.
Moreno-Pompa's family said the uninjured passenger told them it was the shooter's vehicle. They have given the video to the police.
"We don't know what road rage is or how it started, but we do know how it ends," Garland Police Department Officer Matt Pesta said.
Garland police said Moreno-Pompa, who was driving, crashed after being shot.
"We want to talk to anyone who witnessed this," Pesta said.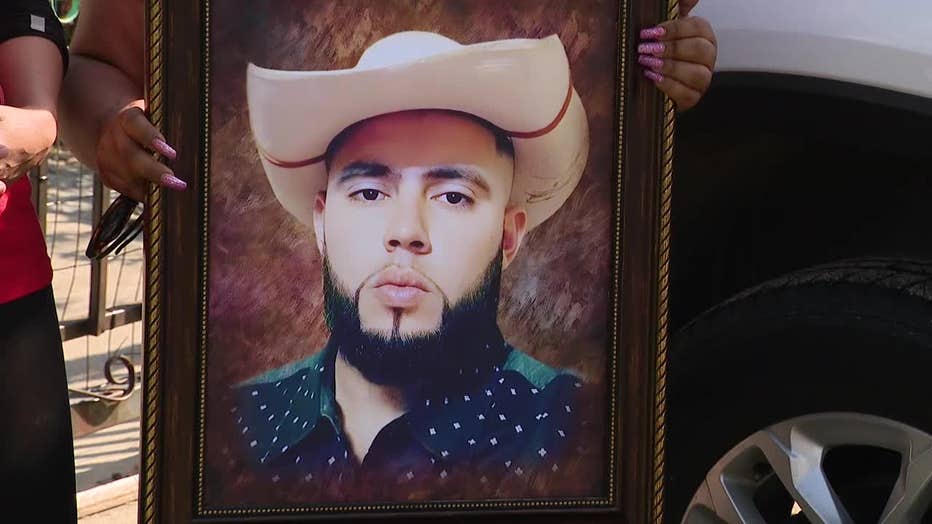 Moreno-Pompa's family does not know what led to the road rage shooting.
"Someone has to know something," Rios said.
They say Moreno-Pompa was not carrying firearms, and police said they did not know he had one.
"My brother didn't carry any guns, he never had any guns," said Oralia Moreno, the victim's sister.
Moreno-Pompa's sister said he worked in construction to support himself and help his parents.
"He does everything he can for my mom. He's been a huge support to her," she said.
They said an arrest won't change their loss, but they will continue to fight for an arrest.
"My cousin is no longer here, but we are his voice and we will not stop until we find you," Rios said.
[ad_2]

Source link