[ad_1]

The IFCFC co-chair says the community has similar concerns about logging near Nellie Lake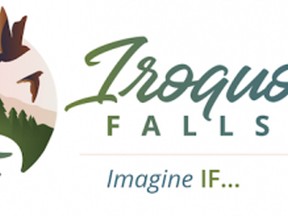 Text content
IROQUOIS FALLS — The Iroquois Falls Community Forestry Committee (IFCFC) has fully supported the legal action brought by three of the original 9th ​​Amendment states against the Ontario Ministry of Natural Resources and Forestry. for promoting what they consider illegal and unsustainable forestry practices. .
Text content
"The IFCFC is voicing their concerns about clear cuts and the use of the controversial herbicide, glyphosate, to kill broadleaf trees and other weeds that the industry believes are competing with their preferred tree species. at the expense of wildlife," Tom Vockeroth, co-chairman of the IFCFC, said in a statement.
Chapleau Cree, Missanabie and Brunswick House First Nations have launched legal action against the government, which they say allows forestry practices such as aerial spraying of pesticides including the use of the herbicide glyphosate. of life and livelihood" including hunting, trapping, fishing, and harvesting wild plants for food and medicine.
Text content
In an interview with The Daily Press, Vockeroth said that the "Crown Forest Sustainability Act requires Crown forests to be managed in a balanced way between social, economic and environmental values. And we think economic values ​​are being valued at the expense of social and environmental values.
The IFCFC faced another challenge when the committee found a forest area near Lake Nellie that had been earmarked for future harvesting. Vockeroth said the plan is to harvest to the side of the road, without buffers, in an area where there are 200 properties including houses and homes year-round.
He added, "the committee is very concerned about the lack of adequate inventory of forest resources that should be available prior to harvesting, as required by the Crown Forest Conservation Act."
Text content
Vockeroth said changes to forest management plans will be posted online, however, he added, affected residents may not be able to see what's being proposed if they don't search the websites. of the government.
"We were very lucky. We got permission. They decided they would delay cutting Nellie Lake for the next 10-year plan.
This extension will buy the committee some time to explore ways to take this part of Lake Nellie as a consideration for future harvest.
"Our plan now is to look at the Crown Forest Land Use Policy Atlas and try to re-enter it as an area that will be reserved as a park and used for education and recreation. It's a whole process that we're just starting to look at," said Vockeroth.
Text content
Acknowledging that Iroquois Falls was built on a forest, Vockeroth added, "We're not against the forest at all; we never object to logging. But we want to protect the values ​​that are close to us, close to us, not half of the city turned into a tree farm.
"There is value in the variety of trees, and it is important to have a mixed forest. That's what we're fighting for."
Amy Westland, the plaintiffs' attorney, told the Daily Press recently that the three First Nations are not opposed to sustainable forestry. The problem, according to him, is that his customers are no longer able to have their lives and lives in their borders.
He said his clients are asking the Ontario government to consider all "industrial activities" in the region, including mining, agriculture, energy, transportation and housing. Failure to do so in the past is a violation of his "commitment to implement Article 9 with dignity," according to the Statement of Claims filed by the plaintiffs.
— With files from Nicole Stoffman
[ad_2]

Source link