[ad_1]

North Carolina police officer Zachary Rolfe made his first appearance at the trial in the death of Kumanjayi Walker, where he said he has the legal right not to answer questions​​​​​​​​​​​​​​​​​​​​​​​​​​​​​​​​​​​​​​​​​​​​​​ including the "racist accusation" text messages and the accusation that they were used. of great strength.
Main reasons:
Constable Zachary Rolfe has pleaded not guilty to all charges relating to the fatal shooting of Mr Walker.
Today the officer appeared for the first time at an autopsy hearing in Alice Springs
He has told the coroner that he has the legal right not to answer questions about 14 specific reasons
DISCLAIMER: This article contains profanity heard in court and features a deceased Aboriginal person, with the consent of their family.
Coroner Elisabeth Armitage is presiding over a months-long investigation into the death of Mr Walker, who was shot by Constable Rolfe during an arrest in the remote community of Yuendumu, 300km north-west of Alice Springs.
Earlier this year, an NT Supreme Court judge found the officer not guilty of any offense related to the shooting, which took place on November 9, 2019.
Shortly after today's arraignment, assistant coroner Peggy Dwyer asked Constable Rolfe about a conversation with another officer, who she said spoke of "c **ns".
When asked if the content of the message was "extremely racist", Constable Rolfe replied that he could not directly answer the question.
"I want to exercise my right and say that the sentencing authority is based on my answers and I reject the sentence," said Constable Rolfe.
In coroners' trials, the coroner has the power to issue certificates to witnesses to protect them from guilt based on their evidence.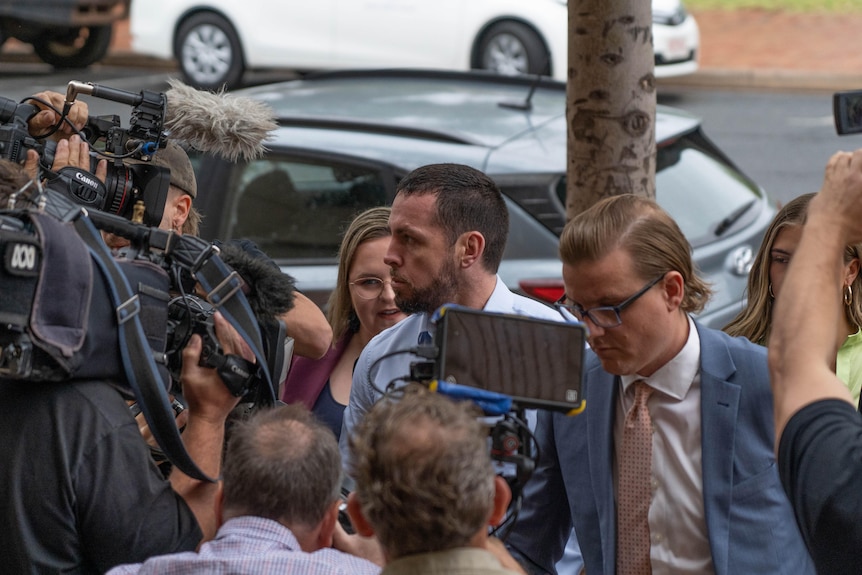 However, Constable Rolfe has launched a legal challenge to the Supreme Court in which he and other officers are accused of arguing that these certificates do not apply to internal police disciplinary matters.
After failing to answer Dr. Dwyer's further questions, Constable Rolfe presented 14 specific points to his right to "punitive justice".
These are:
Text messages that are "racist, sexist or homophobic"
Text messages related to the "recording and distribution" of body-worn video
Text messages related to "drugs, illegal or prescription"
"Lies" in his NT Police job application
There are nine unique "forced use" features
The events of November 9, 2019
Counsel for the NT Police Force, Ian Freckelton KC, told the inquest that 10 of the 14 matters had been "resolved".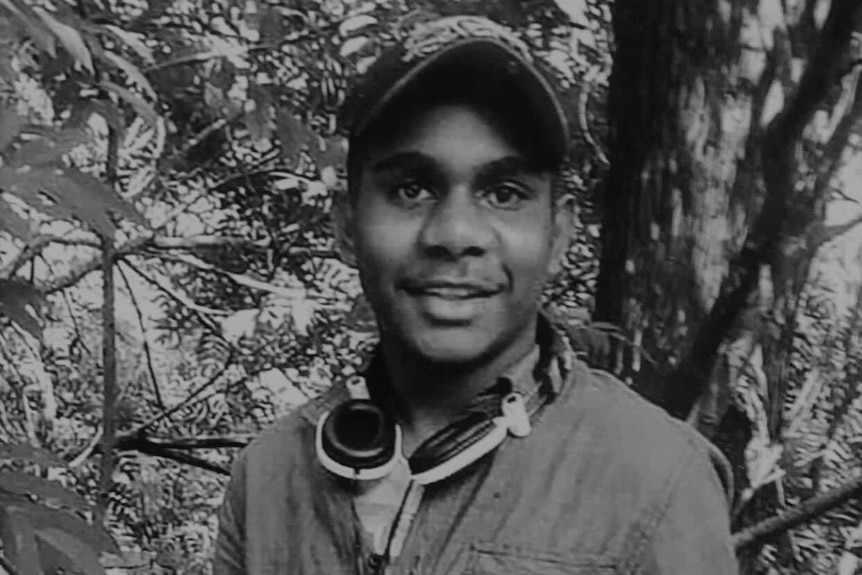 Rolfe gave 'healing tips' on issues
In most of those cases, he said police could not pursue criminal charges because the statute of limitations had expired while Constable Rolfe's trial was pending in court. Supreme.
Instead, Dr Freckelton said Constable Rolfe had been given "relieving advice", which he said was a "conversation" by a senior police officer.
"It's not a formal version of the punishment, but the idea is to help them," Dr Freckelton said.
"So we have found something that is not right in terms of how they manage themselves and can lead to improvement."
Dr Freckelton said four other cases – including three related to text messages and one to forceful use – had not yet been resolved and would be the subject of a legal review, if sought. one by Constable Rolfe.
Dr Freckelton added that Constable Rolfe was given a formal warning earlier this year for being interviewed by Channel Seven's Spotlight programme.
"He was ordered to be of good behavior for 12 months."
Constable Rolfe's lawyer told the coroner there was a chance the NT Police Force could reopen "completed" cases because of its evidence at the trial or after the coroner's findings were released. coroner.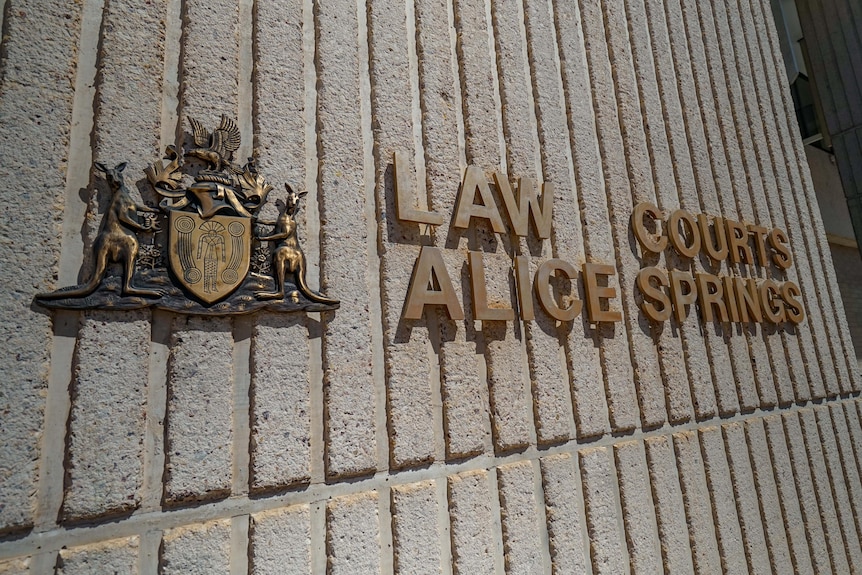 After several hours of legal arguments, the coroner said he would wait for the Supreme Court's decision next Monday before deciding how to proceed with Constable Rolfe's claim for immunity.
He declined to comment on the officer today, but said he would have to attend a hearing for further testing at a later date.
Rolfe 'blocked all police stations'
Before announcing his sentencing authority, Constable Rolfe told the inquest he had been suspended from the force since the trial began in September.
Until then, he said he was working in a police unit involved in a "digital transformation" project.
"I have been banned from all police stations," he said.
Constable Rolfe was also asked about the value of the cultural training he received when he first joined the NT Police in 2016.
He responded by saying that he could not find a specific use for it.
"I haven't come across as much of a culture clash as a police officer, there's been a behavioral clash, as a human being."
The interview continues.
[ad_2]

Source link